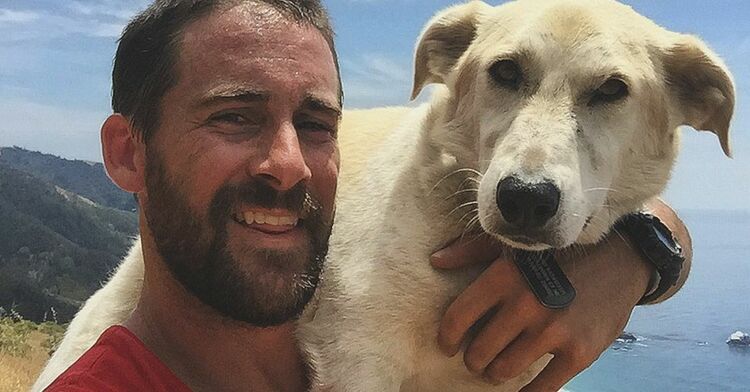 A stray from Afghanistan have proven there is truth to the expression, "a dog is a man's best friend."
In 2009, U.S. Marine Craig Grossi was deployed in Sangin, Afghanistan. Upon his arrival, he was immediately swept into intensive combat with the Taliban, where he would be put into the frontlines of warfare for several days.
When the Taliban forces finally retreated, Grossi was then finally able to garner a sense of his surroundings. While familiarizing himself with his new environment, the sergeant noticed a lone dog sniffing around for scraps of food in the bushes.
While it wasn't uncommon to see stray dogs roaming the streets, something stood out about this particular canine, a tiny white dog with tan spots and "a big goofy head and little legs," to Grossi.
Going against the rules, Grossi approached the dog with a piece of beef jerky in hand. Despite suffering in his current conditions, the dog's friendly demeanor shone through, wagging his tag and giving out affection.
"He hadn't had any real positive human interaction. He was hot and hungry and covered in bugs," Grossi said.
When the soldier began to walk away, he noticed he was being followed by the canine he would eventually name "Fred."
Quickly becoming the newest recruit, Fred tagged alone with the soldiers in silence, instinctively grasping the importance of keeping quiet while on duty.
"I loved him from the first moment I met him," Grossi said. "But now all the other guys I was with really started to appreciate him."
Eventually, Grossi and his fellow marines would be told they were leaving the compound for a new location. When the news broke, Grossi didn't know what to do, asking Fred for a sign.